Become a Sponsor
If you have partnered with GRACE in the past by volunteering or attended the GRACE Gala, you know this premiere event is truly unforgettable. The evening is filled with gourmet food, fine wine, and the highest caliber entertainment and auction items. The night is a meaningful celebration of the community's generosity in providing shelter, food, clothing, education, and medical attention.
Our monetary and in-kind sponsors are absolutely essential to our efforts, and we ask you to consider the following sponsorship options:
– Become a Sponsor of the GRACE Gala as a business or individual, with unique benefits such as brand or individual exposure, valued networking with other community-minded individuals, and the satisfaction of knowing your partnership advances the mission of GRACE.
– Sponsor as a family in our brand new Family-2-Family program.
– Donate prized pieces or unique experiences to be auctioned at the Silent or Live Auction or raffled off.
– Purchase individual tickets or a table of ten.
– Purchase Raffle tickets – you do not need to be present to win.
Thank you to our Sponsors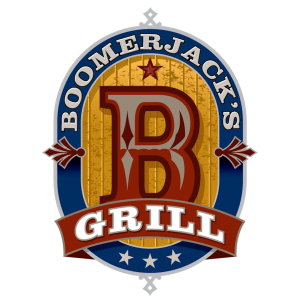 Platinum Plus Sponsor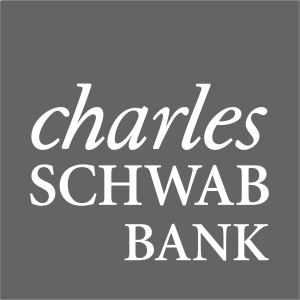 Platinum Plus Sponsor
Platinum Plus Sponsor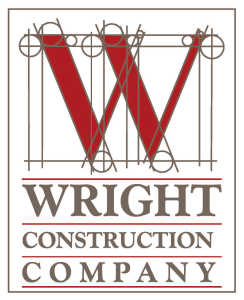 Platinum Plus Sponsor
Platinum Plus Sponsor – Valet
Platinum Sponsors: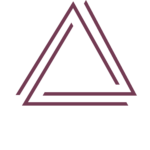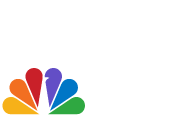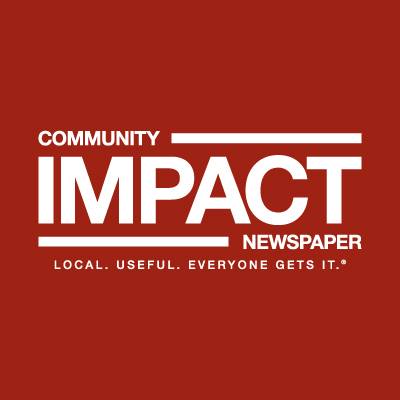 Ruby Sponsor

Ruby Sponsor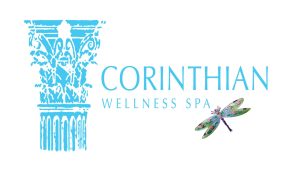 Ruby Sponsor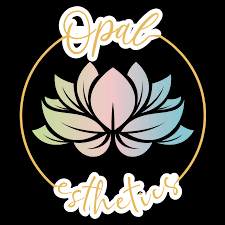 Ruby Sponsor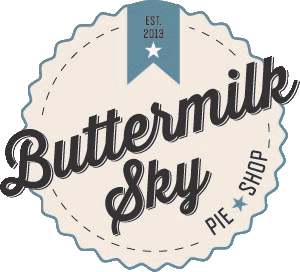 Ruby Sponsor

Ruby Sponsor
Rebecca and Shane Langston
Ruby Sponsor
Gold Sponsors:
MaryLee and Carl Alford
Silver Sponsors:
Kay and Joe Allen
Stacey and Chris Archer
Traci and Bryan Bernard
Amy and Paul Bischler
Yasmine Bohsali
Boyle & Lowry, LLP
Courtney and Nick Gesualdi
Sarah and Dan Meader
Cindy and John Merris
Sheila and Jason Ridley
Coco and Rafael Roa
The Bruning Foundation
Tracy Trimble
Dina and Felix Vasquez
Lynda and Robert Warner
Lisa and Ron Wettig
Laura and Doug Wheat
Bronze Sponsors:
Mark Alphonso
J.P. Morgan Private Bank
Shonda and Paul Schaefer
Terri and Jeff Leisten
Family 2 Family Sponsors:
Bravis Brown
Leslie and Don Casey
Beth and Eric Chernik
Sally and Kurtis Klein
Andrew Krauss and Theodore McDermott
Juliana Lindsey
Kimberly and Kevin McNamara
Daveen Miller
RBFCU – Jannae Castanon
Patricia Rollins
Carlie and Mike Rubery
Barb and Frank Svoboda
Susan and Mike Taylor
Lynda and Robert Warner
Tricia and Seth Wood
Auction and In-Kind Donors
Emerald
Hotel Vin, Autograph Collection / Coury Hospitality
Amethyst
Stacey and Chris Archer
Classic Chrysler Dodge Jeep Ram Fiat of Arlington
Michelle Davis
Destiny Drip Bar
Ferah Tex Med Kitchen
Friends of GRACE
Mayor John Huffman
Morning Star
Pinot in the Pines
Rustic Retreat on Pine Hills
Stephen Selzler
Lynda and Robert Warner
Katina Yamamoto – Aceves
Pearl
91 Design – Nancy & Jim Reed
Abby Gibbons Pilates
Acre Distilling
Kay and Joe Allen
Ame B Design
Andy's Frozen Custard
Shanna Argote
Art Rocks
Attic Butlers, Inc.
Back to Life Chiropractic
Bartley's BBQ
Bear Creek Spirits & Wine
Beautycounter
Beauty Entourage
Bermuda Gold & Silver
Best Buy Grapevine
Gretchen Biery
Big Fish Seafood Grill & Bar
Gaylen Blassingame
Bling-It Boutique
Board & Brie
Bob's Steak & Chop House
BoomerJack's
Boost MT ACT
B.O.S.S. Back Office Support Services, L.L.C.
Boulevard Animal Hospital
Bow Kay Designs
Brenda's Adventure Travel
Bringham Family Vineyards
Buon Giorno Coffee
Buttermilk Sky Pie Shop of Colleyville
Buzz Balls / Southern Champion
Calabrese
Renee Capelo
Carlsbad KOA
Central Market
Champions Club at The Marq Southlake
Beth and Eric Chernik
Chicken N Pickle
Chill Catering Grapevine
Chocolate Moonshine
Close Knit Barbershop
Colleyville Chamber of Commerce
Colleyville Florist
Colorful Creations by Jodi – Jodi Pope
Cowtown Coliseum Fort Worth Stockyards
Cowtown Winery
Dallas Arboretum & Botanical Gardens
Dallas Cowboys Football Club
Dallas Jackals
Dallas Party Bike
DD Resorts
Decision Financial
DFW Periodontics & Implant Dentistry
Don Van Horn Galleries
Kristen Drake
Dr. Sue's Chocolate
DryBar
Dunham Wealth Management
Durant Family – Classic Chevrolet
Ashley and Jeff Elmore
Engel & Volkers – Robin Marriott
Ana and Charley Erwin
Esparzas Resturante Mexicano
Farina's Winery & Cafe
Farmers Market of Grapevine
Feedstore BBQ & More
Fitzgerald Wealth Strategies
Flips Western Center, L.P.
Fort Worth Museum of Science and History
Fort Worth Zoo
France Lending Group
Friends of GRACE
Frost Bank
Gemmy Industries
Kathryn Glenhorn
Good Things for All Seasons
Grace Modern American Classics
Tammie and Pete Grantham
Grape Creek
Grapevine CVB Festivals Team
Greer Dermatology
Haltom's Fine Jewelers
Amy Hamilton
Hashem Orthodontics
Laura Hill
Honey Teriyaki
Hot Worx Colleyville – Angelique
Hot Worx Southlake – Stacy Barbeire
House of Mo Boutique
HTeaO
Impact Performance
Christie Jacobs, Hair Stylist
Jake's Burgers and Beer
James Avery
Jason Ridley Insurance
JMJ Ranch
JudyPie
Keller Chamber
Michelle and Michael Kellog
Kilwins Grapevine
Kite Realty Group, LLC / Southlake Town Square
Joe King
Cindy Koetter
Artemis Kourosh, ESQ
Landon Winery
Las Colinas Dermatology
Law Office of Chris Hamm
Lemongrass Aveda Salon University
Level Up Med Spa
Llano Estacado Winery
Maggi Long
LOOK Dine-In Cinemas
Mac's on Main
Magic Pen & Party
Magnolia
Malouf's
Marriott Dallas Allen Hotel
Merlin Entertainments
Mi Dia from Scratch
Mike Munoz Pitching
Daveen Miller
Modern Art Museum of Fort Worth
Modern Fit Menswear
Jeff Monaghan
Monaghan's Taekwando
Morgan Stanley Wealth Management – Cindy Martinez
Mosquito Hunters of Southlake – NRH – Grapevine
Moutons – Mary Glenn
Sheila and Mark Moyer
Mrs. Renfro Salsa
Napolis Italian Kitchen & Market
Natural Bridge Cavern
Lisa and Dean Neunaber
North Central Ballet
NRH2O Family Water Park
Off the Vine
Ole Grapevine Cigar & Tobacco Co.
Omni Fort Worth Hotel
Ooh La La
Cara Owens
Painting with a Twist
Parlor Doughnuts
Karen Parrish
Party Angels
Peace, Love and Little Donuts
Perot Museum of Nature and Science
Perry's Steakhouse & Grille
Piaf's Kitchen + Wine + Bar
Pirate Island Pools – Juli Gerrard
Playtri Colleyville
Jeff Potter
Q Tech Heat Treat Inc.
R&J's Bar and Grill
Red Door Escape Room
Reunion Tower
Ride with Pride
Sheila & Jason Ridley
Rocket Fizz
Stephanie Rudel
Ruthie Jones Boutique – Melanie Campbell
Ryan Reed – The Wall Team Realty Associates
Sam Pack's Five Star Subaru of Grapevine
Sanara Yoga and Wellness
Shonda Schaefer
Bantoo Sehgal, MD
Reasa Selph
Sewell BMW of Grapevine
Skin Rx Clinical Spa – Southlake
Skydive Spaceland
Smart Realty – Megan Vollmer
Sohn Dental
Solo Stove
Southlake Natural Family Wellness
Southlake Town Square
Spectrum Chamber Music Society
State Representative Giovanni Capriglione
Stellini Trattoria
Becky St. John
Taverna Rossa
Teresa and Hans Strayer
Texas General Store
The Birch Racquet and Lawn Club / The Athletic Cafe
The Keller Pointe
The Vine Family Chiropractic
Tolbert's Restaurant & Chili Parlor
Total Wine & More
Tout Goods
Trinity Aesthetics & Laser
Tutor Revolution
Vetro Glassblowing Studio
Lynda and Robert Warner
Waterview Marinas
Weinbergers Deli
William Chris Vineyards
Winewood Grill
Wise Guys – Kevin McNamara
Lisa Wust
XAR Clothier
Ya Ya Yum Boards
Priceless
Emerald Bells
GRACE
Grapevine Convention & Visitor's Bureau
Southlake Fire Department